Church Street Marketplace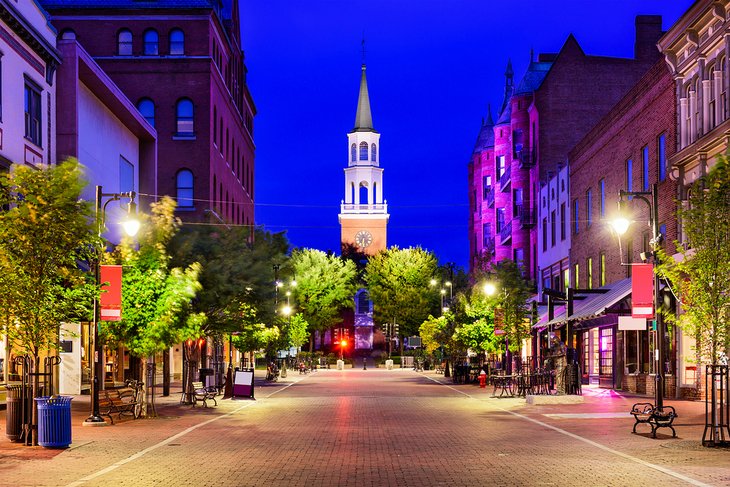 Although it's only four blocks long, Burlington's Church Street packs plenty of action into its short length. The traffic-free street is wide enough to accommodate large gatherings of people for the many festivals and events throughout the year, as well as providing plenty of space for cafés and restaurants to spill onto the pavement, creating the air of an Italian piazza. Overlooking the street from the upper end is the church it's named for, the First Unitarian Universalist Church.
Notice the granite line in the brick pavement, with stones engraved with cities around the world that lie close to the same longitudinal line. Permanent public art works include a life-sized statue of local jazz artist Big Joe Burrell; a sleek metal Fish Fountain; and a mural, Everyone Loves a Parade! by Canadian muralist Pierre Hardy. Listed as a National Register Historic District, Church Street has also been named one of the Great Public Spaces in America.
ECHO Lake Aquarium and Science Center