A bare ten kilometers north of Québec City, the Montmorency River plunges over an 84-meter high escarpment. Trails with many fine views and attractive picnic places have been marked out in the vicinity of the falls. Despite being 30 meters higher than Niagara Falls, the Chutes Montmorency are not nearly so spectacular. In the 1790s, Maison Montmorency (also known as "Kent House") was a great favorite of the Duke of Kent (father of the Victoria who later became Queen). From the house there are more photo-worthy views.
Cap Tourmente National Wildlife Refuge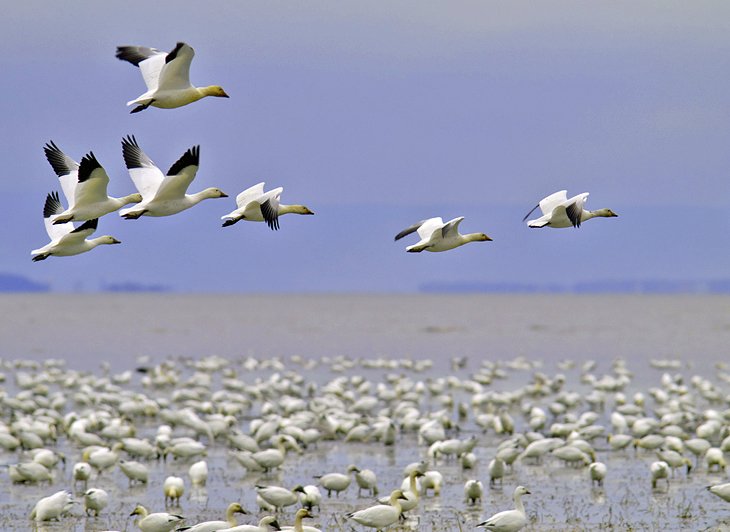 About ten kilometers east of Ste-Anne, at Cap Tourmente, a wildlife reserve has been established on the northern shore of the St. Lawrence Estuary. Here, each spring and autumn, thousands upon thousands of migrating snow geese break their long northward or southward journey.
Côte de Beaupré