It's been regarded as one of the best BMW M cars of all time. It's also one of the few remaining small cars on the market equipped with rear-wheel drive and an inline six engine. So, just how good is the BMW M2 after a mid-cycle update?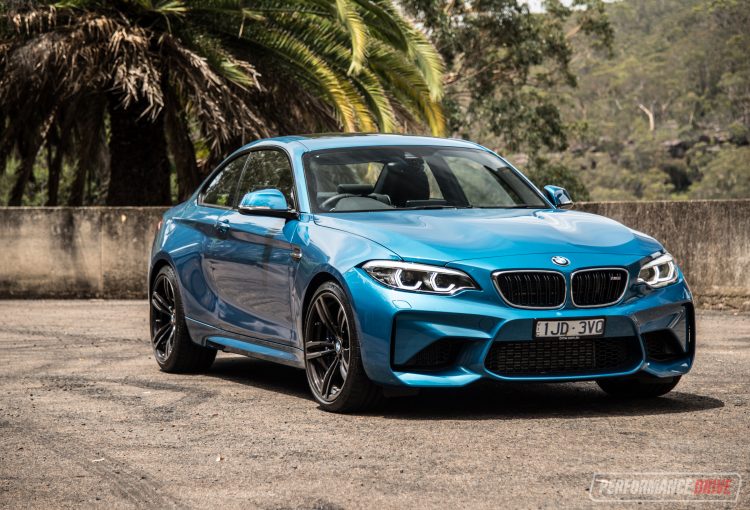 BMW Australia recently introduced the 2018 mid-cycle update for the M2 and indeed the entire 1 and 2 Series range (BMW calls it the LCI update). It brings in some new tech for the cabin, minor styling tweaks, and new LED headlights that feature a connected interpretation of the traditional 'halo' rings, evident by the lines that lead to the centre grilles.
No changes are made to the important hardware though, which is probably a good thing for outright balance anyway. Under the bonnet sits a 3.0-litre intercooled turbo inline six engine. Buyers can opt for a seven-speed dual-clutch auto (as tested) or a six-speed manual. Both use a locking rear differential to provide proper BMW M car shenanigan potential.
It doesn't matter if you love or loath BMWs, you just have to respect the way the Bavarian marque is sticking with a traditional inline six and rear-drive formula. And in such a compact and subsequently agile car. In fact, we can't think of any other car on the market that adopts this profile.
Thanks to the update BMW Australia has managed to bring down the entry price point. Local buyers have the choice of the M2 Pure, which is a slightly less luxurious version available with a manual only from $93,300, or the regular M2 available in both auto and manual from $99,900 (all excluding on-roads).