Toronto is well situated in southern Ontario, with culture, nature, and small-town charm just a short drive from the city. In less than three hours, road trippers can find themselves shopping in quaint towns, exploring lakes and wilderness areas, enjoying an adrenaline adventure at an amusement park, taking in a performance at the country's most well-known theater festival, or soaking in the magic of Niagara Falls. Some of the main attractions are seasonal, with amusement parks and lake areas drawing crowds during the summer months, while others, like Niagara Falls and Blue Mountain, are popular destinations year-round, and possibly even at their best during the winter months. While most of these adventures are self-driving day trips, organized tours to some of the most popular places are available from Toronto.
Niagara Falls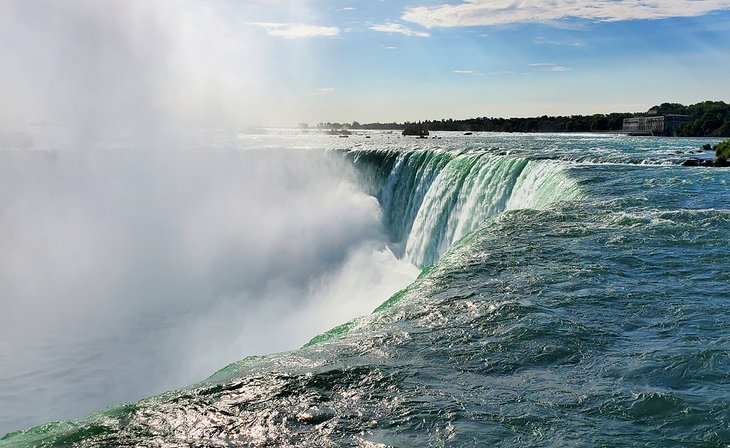 One of Canada's most famous and wondrous sites is less than a two-hour drive from Toronto. For many travelers, seeing Niagara Falls is the highlight of their visit to Toronto, or even Canada. This amazing spectacle has been wowing visitors since the early explorers came through in the 1600s. Today, there are many ways to see the roaring falls, from boat trips to the base of the falls to feel the mist on your face, to wandering tunnels behind the falls for a glimpse of the backside of this curtain of water. One of the most popular options is a trip up the Skylon Tower for a bird's-eye view over the falls and the entire area.
As a day trip, Niagara Falls can't be beat. There are countless things to do here for all ages. The town of Niagara Falls, located right at the falls, has long maintained a carnival-like atmosphere, making it a fun spot for families.